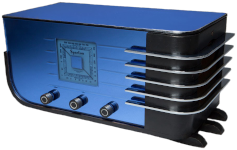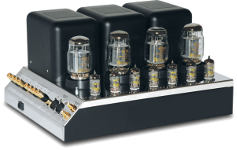 Orange County
Electronics Service

Mon - Fri: 9 AM - 3 PM
Sat: 9 AM - 2 PM Sun: Closed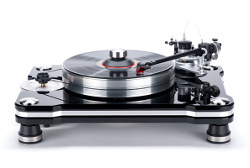 Audio and Video Repair

Service and repair of all brands and models of audio and video electronics.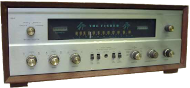 Hi-Fi Stereo, Receiver, Amplifier
Audio System, Home Theater System
Turntable (Record Player, Gramophone, Phonograph)
Blu-ray Player, DVD Player, Laser Disc
VCR (VHS, Betamax, 8mm, U-Matic)
CD Player, CD Disc Changer
Cassette Tape Player, Cassette Tape Recorder
AM FM Radio Cassette Boombox Repair
Audio and video electronics repair of Hi-Fi Stereo, Receiver, Amplifier, Audio System, Home Theater System, Turntable (Record Player, Gramophone, Phonograph), Blu-ray, DVD Player, Laser Disc, VCR (VHS, Betamax, 8mm, U-Matic), CD, and Cassette Tape, AM FM Radio Cassette Boombox in Orange County, California. We strive to bring your audio and video electronics back to the original working condition using the latest technics in the industry. Our highly trained expert technical staff provides services ranging in everything from stereo repair and amp repair to turntable repair and pretty much anything else audio and video related. We can get you back to enjoying your audio and video content whether you are an audiophile, videophile or a casual electronics consumer.
Shipping Item In For Repair:
If you would prefer to ship your item in for repair then please contact us by phone to get approval from one of our techs before shipping it in. Then fill out the Ship in Repair Form and print, sign, date and include it with your item. Also enclose the estimate charge via cash or a check made payable to OC Electronics Service with your item. Customer assumes all responsibility for properly packaging item(s), shipping insurance and all shipping costs.
We repair all brands and models of consumer electronics including but not limited to:
65amps
Accuphase, Acoustic Masterpiece, Acoustic Signature, Admiral, AEG, Air Tight, Aiwa, Akai, Alba, Allnic Audio, Altec Lansing, Ampeg, Ampex, Ampro, Analog Manufaktur Germany (AMG), Apex, Apple, Atma Sphere, Atwater Kent, Audioaccess, Audio Consulting, Audio Mirror, Audionet, Audio Research, Audio-Technica, Avid, Ayon Audio
Bad Cat, Balance Audio Technology (BAT), Bang & Olufsen, Basis Audio, Becker, Bell & Howell, Bendix, Benson Amps, Berkshire Amplification, Bewitch, Biennophone (Marke), Bigtone Custom Amplification, B & K, Blackstar, Blaupunkt, Bob Carver, Bogen, Bogner, Boutique, Bozak, Bose, Braun, Brinkmann, Bryston, Budda
Carvin, Cary Audio, CBS-Columbia, Cerwin-Vega, Cessaro, Clairtone, Clarion, Clearaudio, Coby, Columbia, Conrad-Johnson, Continental, Continuum Audio Labs, Cornford, Crate, Crosley, Crown
Daewoo, Decca, Dell, Denon, Dokorder, Doshi Audio, Driftwood Amps, Dr. Z Amplification, Dual, Dumble Amplifiers, Dynaco, Dynacord, Dynex
Echopark Amplifiers, Egnater, Elac Electroacustic, Electro-Harmonix, Element, Emerson, Emotiva, Emud, Engl, European Audio Team (EAT), EVH
Fada, Fairbanks-Morse, Fargen Amps, Feliks Audio, Fender, Fisher, Fluance, FM Acoustics, Fostex, Friedman, Fryette, Fuji, Fujitsu, Funai, Funkwerke, Futterman
Garrard, Gateway, GE, Gemini, Gibson, Gladius Amps, Glaswerks, Goldstar, Google, Graetz, Grigsby-Grunow, Grundig
Hafler, Haier, Hallicrafters, Hannl, Hannspree, Hammond, Hartke, Harman Kardon, Heathkit, Hewlett Packard, Hickok, Hisense, His Masters Voice (HMV), Hitachi, Hiwatt, Hoffman, Hughes & Kettner
Ibanez, Icon Stereo, Imperial Rundfunk, Infinity, Initial, Insignia, International Radio Corp, ITT Shaub-Lorenz
Jadis, JBL, Jeff Rowland Design Group, JVC, JoLida
Kadette, Kaye Halbert, Kenwood, KR Audio, Krank, Krell, Kustom
LAMM, Landry Amps, Laney, Lazy J, Le Son, LG, Line 6, Loewe (Opta), Lorenz, Louis Electric, Luxman
Magnatone, Magnavox, Majestic Radio, Marantz, Mark Levinson, Marshall, Martin, Matchless, Matsushita, Maxent, Maxitone, MBL Akustikgerate, McIntosh, Mediator, Memorex, Mende, Mesa Boogie, Metropoulos Amplification, Mezzabarba Custom Amplification, Milkman Sound, Mintek, Mitsubishi, Motorola, Mullard, Music Hall, Music Man
Nagra Kudelski, Nakamichi, Naphon, Naxa, Naylor Engineering, NEC, New Audio Frontiers, Nordmende, Norelco, Novacron, Numark
Olevia, Onkyo, OPPO, Orange, Ortophon, Otis Amplification
Packard Bell, Panama, Panasonic, Pass Laboratories, Pathos Acoustics, Pear Audio Analogue, Peavey, Phase Linear, Philco, Philips, Pilot, Pioneer, Polaroid, PrimaLuna, Pro-Ject Audio Systems, Proscan, Proview, PRS
Quad, Quadraflex, Quasar, Quelle, Quicksilver Audio
Randall, Raytheon, RCA, RCA Victor, Realistic, Reeves Amplification, Rega, ReVox, Revv Amplification, Rheem Califone, Rivera, Roberts, Rogers High Fidelity, Rogue Audio, Roland, Rotel
SABA, SAE, Samamp, Sampo, Samsung, Sansui, Sanyo, Sargent Rayment, Sceptre, Schneider, Schroeder Amplification, Scott, Sears Roebuck, Sennheiser, Sharp, Sharper Image, Shaub, Shaub-Lorenz, Sherwood, Shure, Siemens, Silvertone, SME, Soldano, Sony, Soulution, Soyo, Sparton, SpeakerCraft, Specimen, Sperling Audio, Spiegel, Stanton, Stassfurter und Kraftwerke, Stern-Radio, Stewart Warner, Stromberg-Carlson, Studer, Suhr, Sunbrite, Sunfire, Sunn Amps, Supersonic, SVS, SWR, Sylvania, Symphonic, Symphonic Line, Syntax
TASCAM, TEAC, Technics, TeKaDe, Telefunken, Tesla, Tex Amps, Thomas Edison, Thompson, Thomson, Thorens, Thoress, Tidal, Todd Sharp Amplifiers, Toshiba, Trainwreck, Transrotor, Tungsten Amplification, TW Acustic, Two Rock
USA Tube Audio, U-Turn
Valve Amplification Company (VAC), VHT, Victory Amplification, Victrola, Viewsonic, Viore, Vivitek, Vizio, Vox, VPI, V-M (Voice of Music)
Webcor, Wega, Westinghouse, Woo Audio, Wurlitzer, Wyred 4 Sound
Yamaha, Ypsilon Electronics
Zenith, Zesto, and much more.
Orange County Electronics Service
23284 Del Lago Dr
Laguna Hills, CA 92653
View Map
Ph:
(949) 768-0861
Ph:
(949) 768-0862
Mon - Fri: 9 AM - 3 PM
Sat: 9 AM - 2 PM
Sun: Closed
© 1999 - 2022 Orange County Electronics Service. All Rights Reserved.